A new and high quality half-chalet (5 stars), with Jacuzzi & Sauna, large living room and fully equipped kitchen, wifi, fireplace, ski room and terrace offering a beautiful view on the Mont-Blanc Range.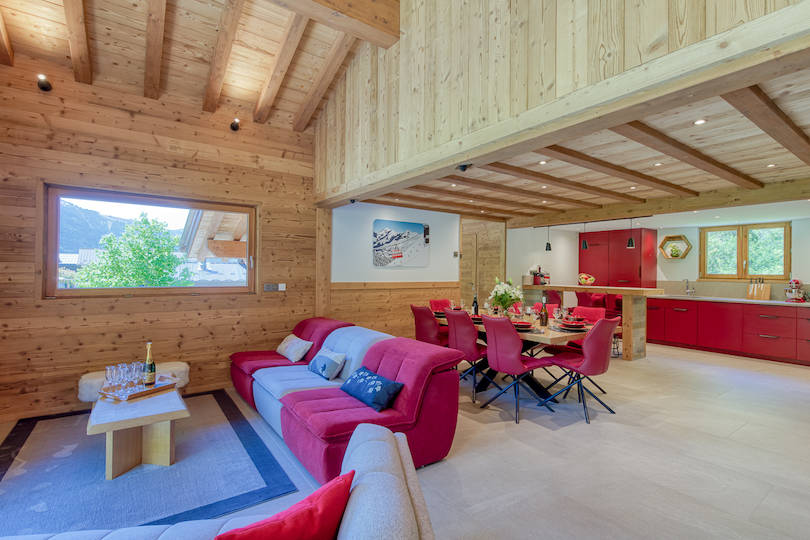 LARGE LIVING ROOM
AND KITCHEN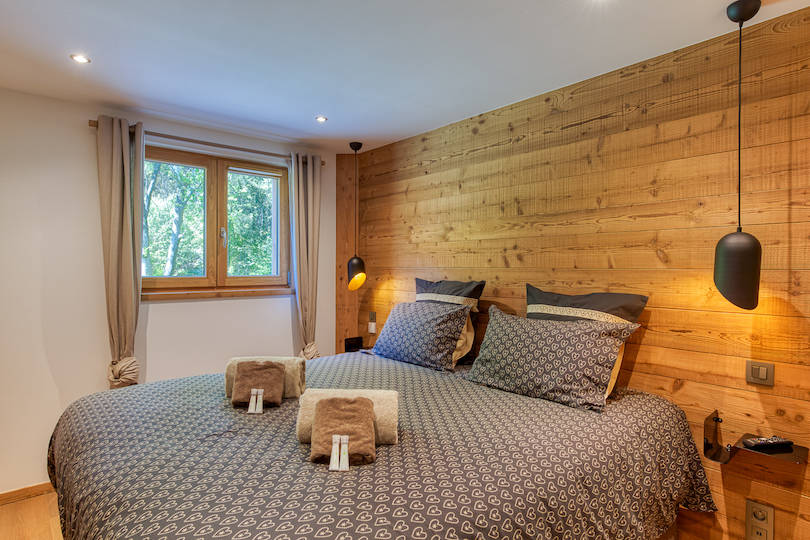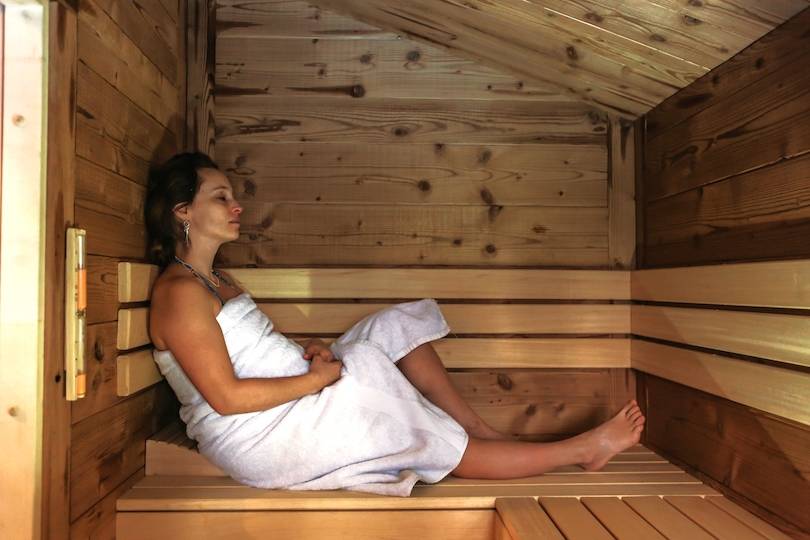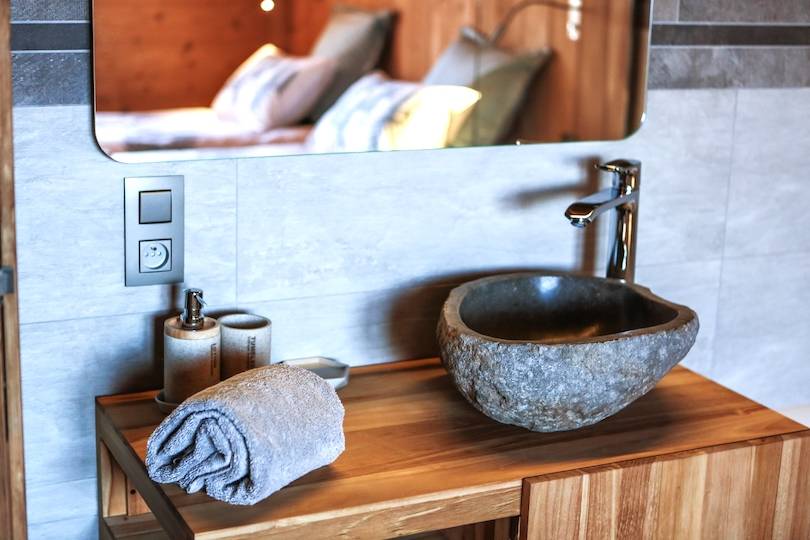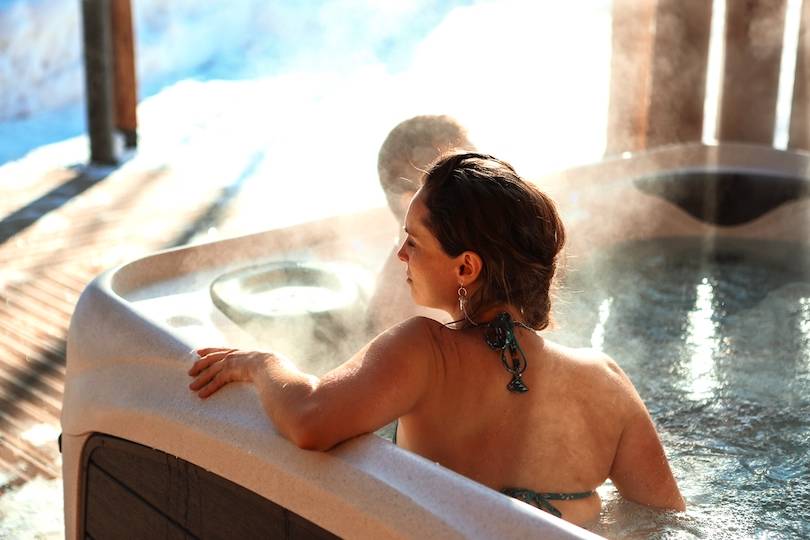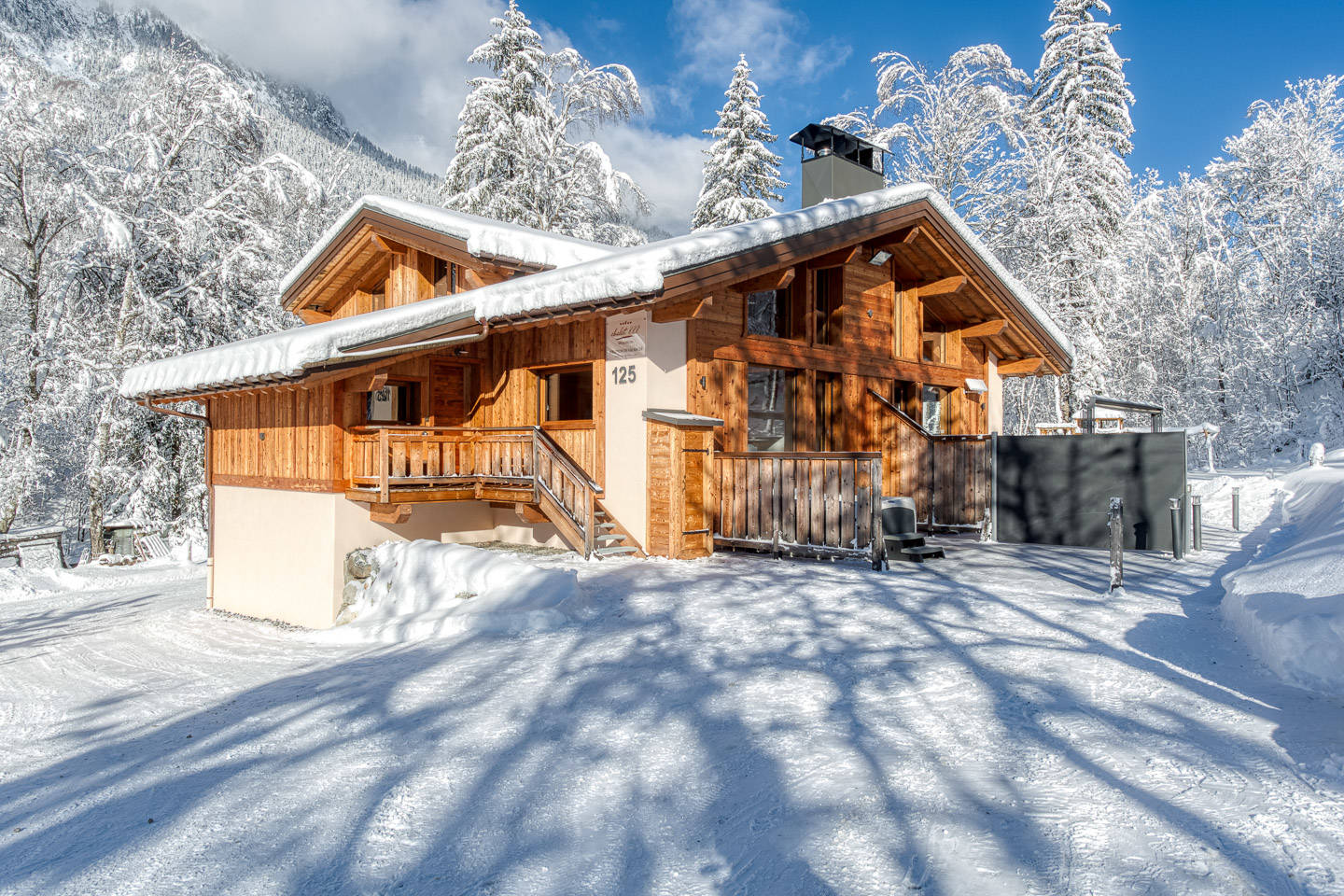 The perfect base for your mountain adventure
A true pearl nestled in lush greenery a few kilometers from the center of Chamonix Mont-Blanc, Demi-Chalet 888 (160 sqm) will seduce you with a high level of comfort and a warm atmosphere.
Every possible effort has been made to allow you to relax in peace while taking advantage of the many activities offered in the Chamonix Valley, both in summer and winter. Built in 2021, the chalet is located in a quiet and residential area where you can see forest animals such as deer in front of your window. You will also enjoy the terrace with a private Jacuzzi facing the Bossons glacier and the Aiguille du Midi.
With a maximum capacity of 8 people, you will appreciate the en suite bedrooms, the private indoor sauna, the jacuzzi on the terrace, the king size luxury bedding and the fully equipped and functional kitchen. After a good day of skiing, relax by the fireplace.
The Chalet 888 team is available to advise you on your outings and activities, don't hesitate to ask us! Several additional services can be requested during your reservation: Services
Amazing chalet, I extended my stay , the owner took the extra smile in making this stay amazing .. will definitely come again ..
Fahad J
Chalet très agréable et moderne. Les installations étaient super et les hôtes très gentils.
Niklas K.
Nous avons adoré le chalet 888 de Sonia, très bien équipé avec des matériaux nobles de qualité. Le jacuzzi et le sauna sont un vrai plus. Toutes les pièces sont spacieuses et bien agencées. Sonia et son mari sont charmants et très accueillants, merci d'avoir rendu notre séjour des plus agréable.
Marie C
Nous avons passé 8 jours dans ce beau chalet aux Bossons, à quelques minutes seulement du centre de Chamonix. La vue du chalet est à couper le souffle ...Nous avons été très bien accueillis, les hôtes ont été à l'écoute, disponibles et flexibles pendant toute la durée de notre séjour. L'intérieur est aménagé et décoré avec beaucoup de goût, on y retrouve le côté boisé des chalets cosy et traditionnels mêlé à des éléments plus modernes...Un grand merci encore à Aurelien et Sonia!
Ulrich St.
Nous avons passé un merveilleux séjour dans le chalet de Sonia. Une petite attendait à notre arrivée. Sonia a été de bons conseils pour les bonnes adresses locales. Le chalet est magnifique et très fonctionnel (cuisine super équipée.....)
Vincent
Beautiful chalet with modern amenities. Extremely friendly and hospitable host who add lot of thoughtful touches and really make you feel welcome. A wonderful stay overall.
Marjan
Clean house with excellent facilities!
Marinos
Also ich habe nichts gefunden das Mir nicht gefallen hatte. Es war top .. super empfehlenswert..
Meyer
Très belle réalisation. Détails soignés. Bel accueil. Super week-end. Bravo.
Didier Legros
Prestation de haut standing, équipements derniers cris, tout est neuf et nickel. Sonia et Aurelien sont très accueillants et disponibles! Rien à redire nous y retournerons avec plaisir!
Amélie Cruzel
Un accueil chaleureux, une très grande propretée, des matériaux et du matériel de qualité, dans un bel environnement, nous reviendrons avec plaisir. Un grand merci à Sonia et son mari.
Fabrice
C'est un chalet d'un standing exceptionnel, les propriétaires sont très gentils.
Andras Schall
The Chalet in itself is nicely done, with style and great material. All the furnitures are well chosen, the beds and mattresses were super confortable, very quiet area ad closed to the ski stations. We enjoyed the sauna and the jaccuzi while being or looking outside - great memories ! On top of the great Chalet, Sonia and Aurelien are great guests - reliable but very discreet.
Aurore T.