The ski and mountaineering capital of the world. A life-size playground, an exceptional natural site, an all-season destination.
The whole world meets in "Cham". In the streets of this "high mountain town" you will hear all languages. But this summit meeting takes place in a common spirit, that of mountaineering enthusiasts, its legends, its ethics. In the heart of the city, between two shops, look up: Mont-Blanc is there. 4810 m of rock, snow, ice and dreams for all.
In winter, the Chamonix Valley offers a range of activities that will satisfy all your desires. Let yourself be tempted by skiing, surfing, telemark, cross-country skiing, ski touring, mountaineering, ice climbing or paragliding.
Here are some essential ideas for your stay: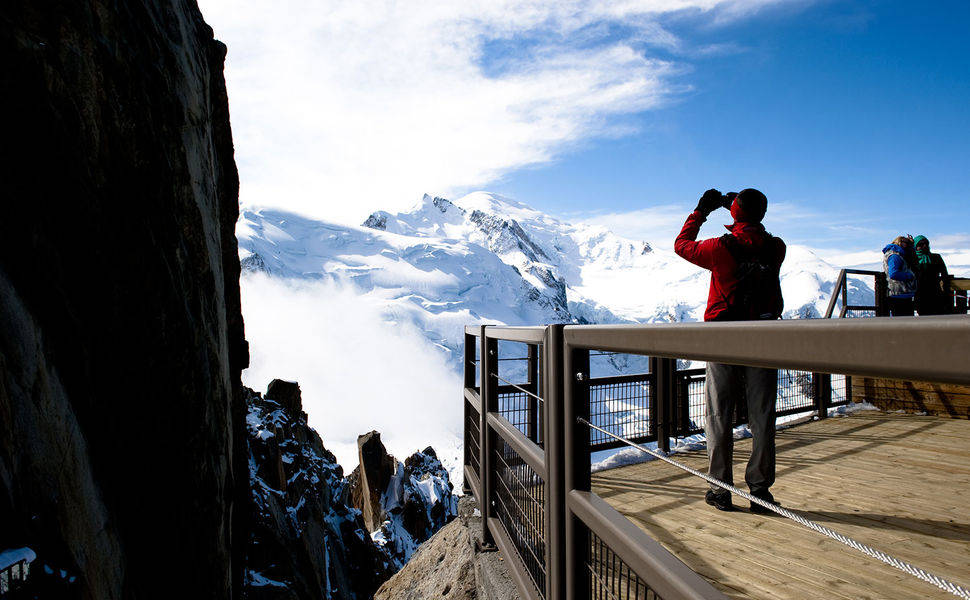 The Aiguille du Midi
The Aiguille du Midi has been a must in the Chamonix Mont-Blanc Valley for over 60 years. From the center of Chamonix, the Aiguille du Midi cable car will transport you in 20 minutes to the gates of the High Mountain at 3842 m.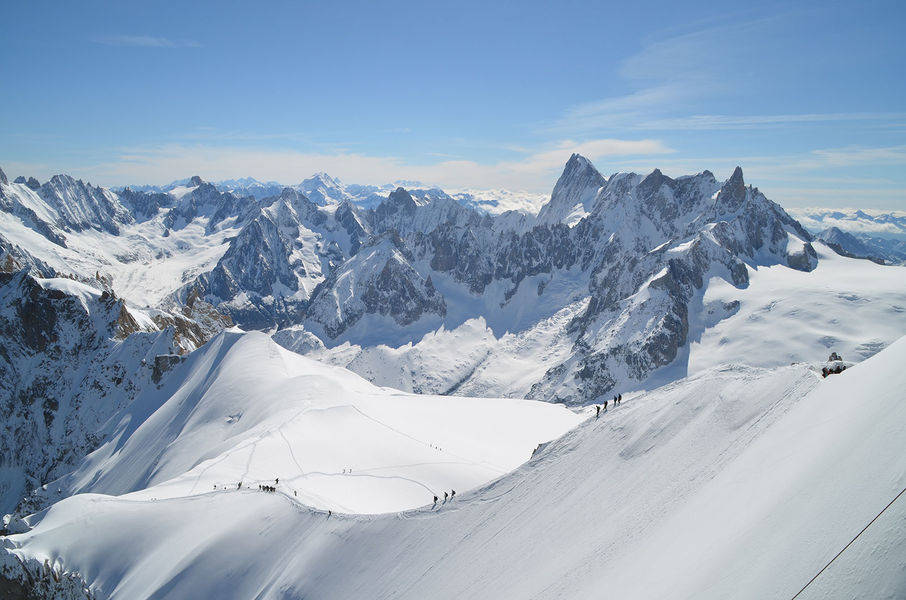 Vallee Blanche
The legend of Chamonix off-piste was born on the edge of the glaciers, where the unevenness never seems to end. The most famous of them, the Vallée Blanche, accessible from the Aiguille du Midi cable car (3842m). This glacial off-piste, extremely busy in early spring, remains a high mountain route. The presence of a guide is strongly recommended.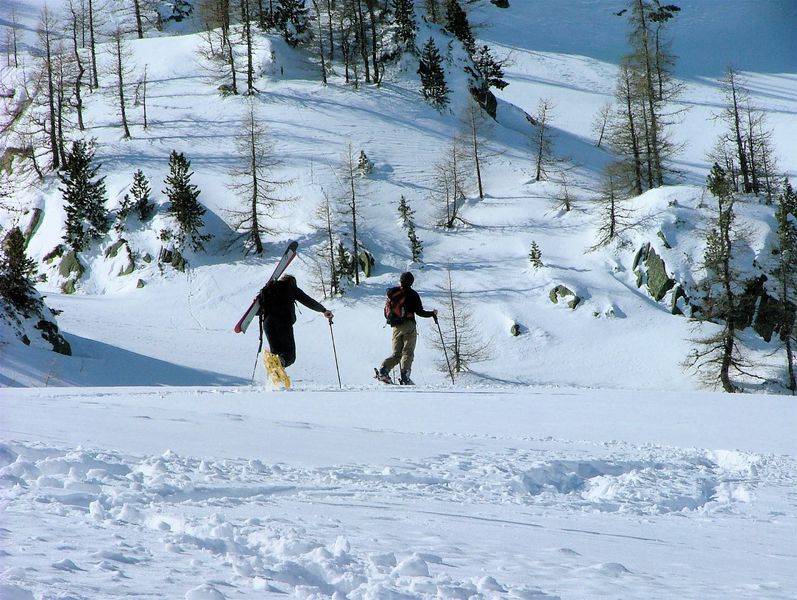 Snowshoe hikes
Get away from it all among the many routes of the Chamonix Valley and discover nature in a different way.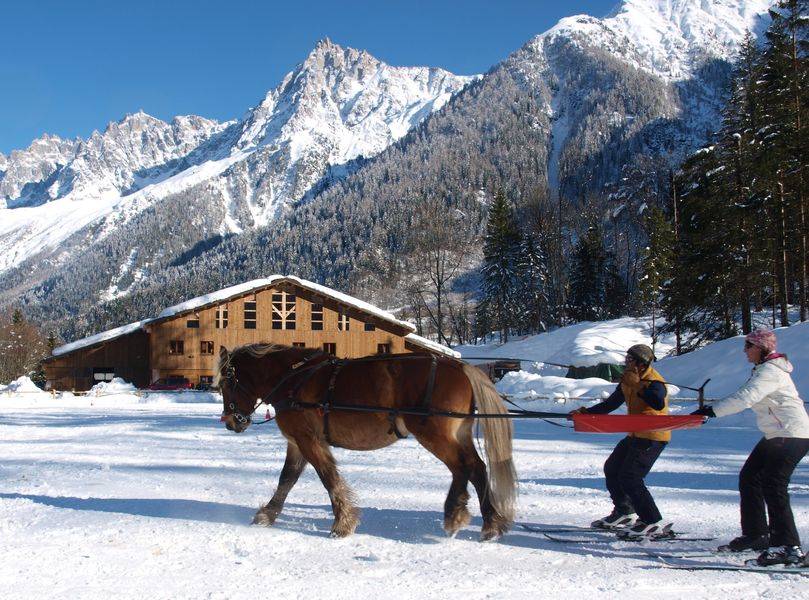 Activities with animals
Enjoy the Merlet animal park in winter! Snowshoeing or hiking, depending on the snow cover, of an easy level. Ski-Joëring, another ancestral slide, in contact with animals ... Towed by friendly horses, enjoy skiing off the beaten track and respectful of the environment. From step to gallop, unforgettable sensations! Dog sledding and Nordic escape. Discover the introduction to driving a team with magnificent sled dogs to understand the life of the pack.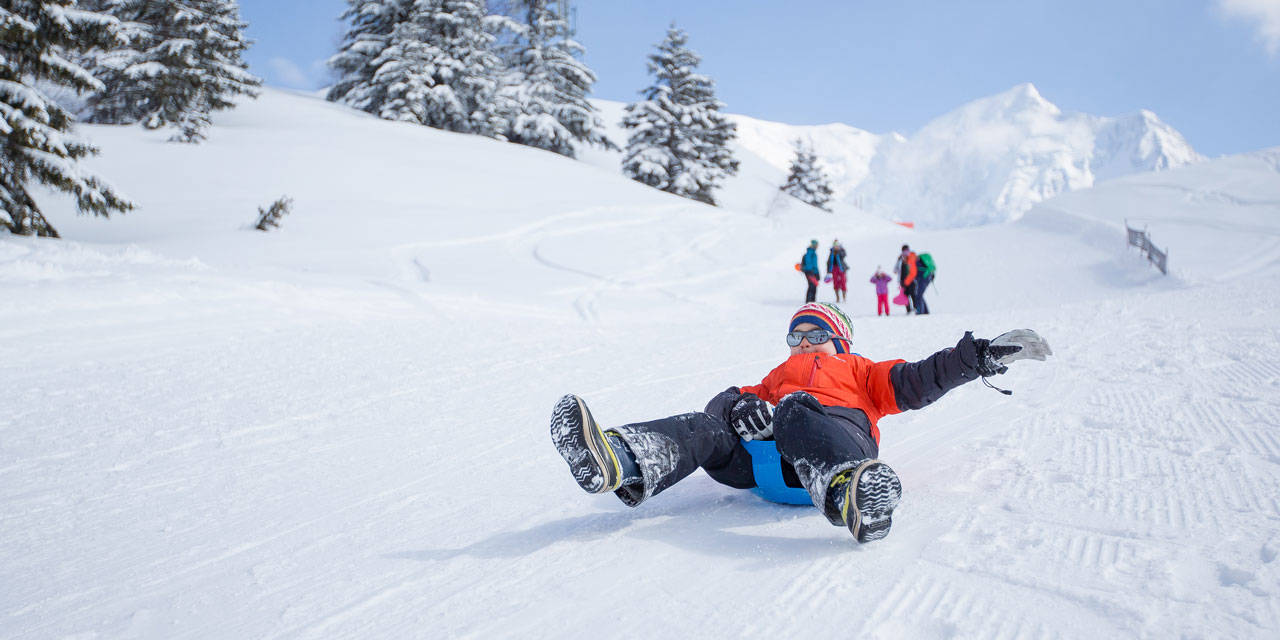 Sledging
Children love it: going up and down, always faster !! That's good, specific trails are there to go down safely on a shovel, sled or Paret.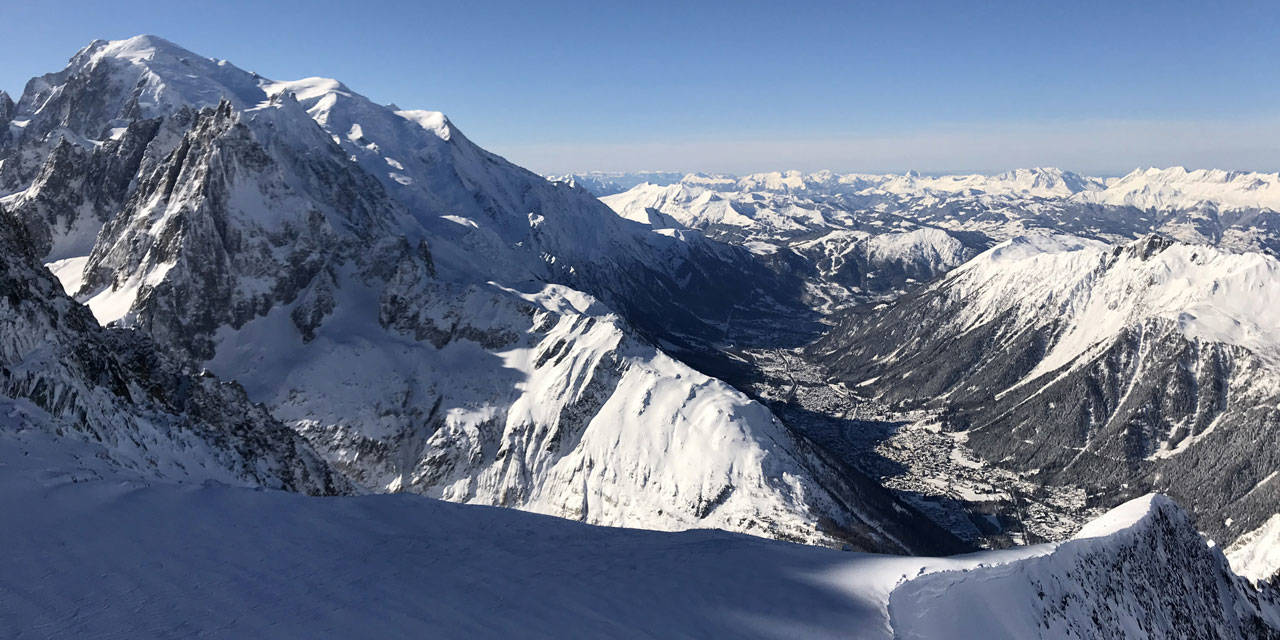 Skiing on the Grands Montets glacier
Located between 1235 and 2800 meters above sea level, the Grands Montets ski area allows you to ski the biggest drops in the world in the heart of the high mountains, near the glaciers.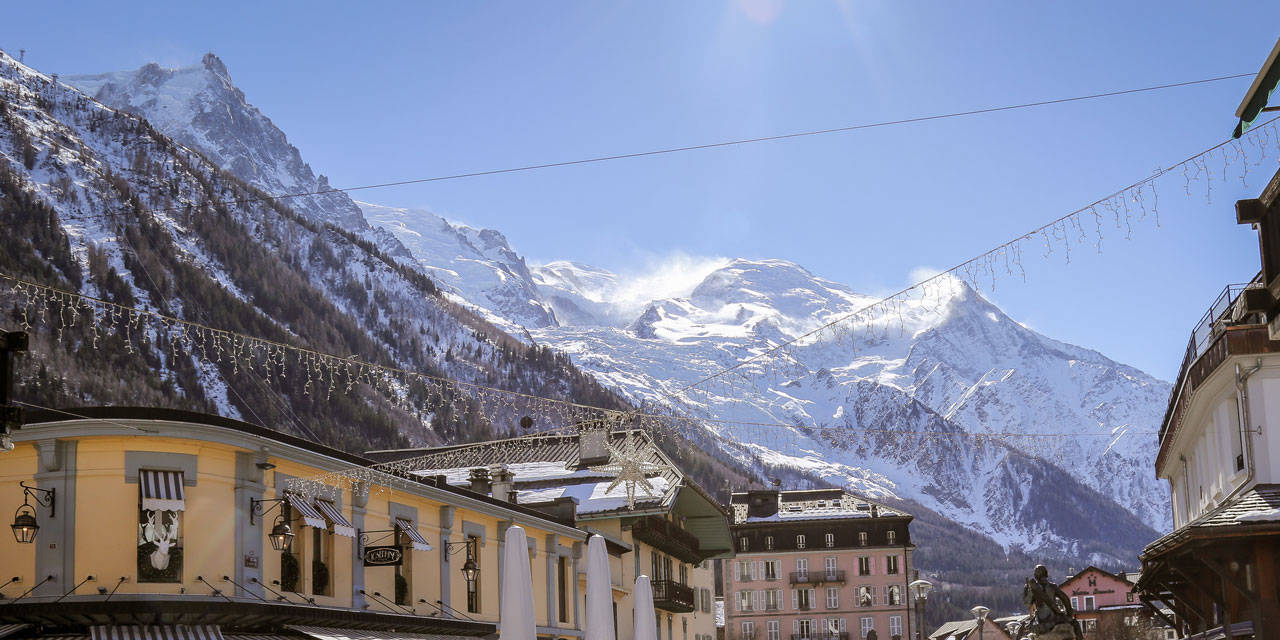 Stroll in town
A moment of relaxation in one of the valley's spas, shopping in the lively streets of Chamonix, tea or coffee accompanied by a gourmet treat, friendly atmosphere in one of the town's many bars Traditional dinner, local cuisine world, or a gourmet meal at a starred restaurant among the 40 restaurants in the Chamonix Valley ... and finally the warm atmosphere of a dance floor or the Casino Jeux!